Badminton Footwork Guide
The step by step guide on how to move faster and more efficiently around the court.
download now
Badminton is an incredibly fast-paced and physically demanding sport that requires a high level of fitness and athleticism, not to mention sheer skill. To be successful in badminton, players need to have a range of physical attributes, including speed, agility, strength, endurance, and reaction time.
While some athletes are predisposed to certain attributes while others may require more training and development to reach the same level, all athletes, badminton players and otherwise, can improve on their fitness attributes across the board.
With that said, in this article, we'll be taking a closer look at the five most important fitness attributes in badminton, explaining why they are so crucial for success on the court and how YOU can improve upon each of them.
Eager to improve your badminton game? Then continue reading… let's get right into it!
5 Most Important Fitness Attributes in Badminton
The following five fitness attributes are notably crucial for badminton players of all levels. By focusing on improving one's speed and agility, flexibility and mobility, strength and power, endurance and stamina, and reaction time, players can improve their overall performance on the court and take their game to the next level.
Lucky for you, not only are we going to dive deep into each of the five attributes, detailing the importance of each, but we'll also be sharing how you can improve upon them.
Without further ado, below are the five (5) most important fitness attributes that a badminton player can behold and obtain in order to become a better, more competitive athlete on the court:
Speed and Agility
Speed and agility are two of the most important attributes for success in badminton. A fast and agile player can move around the court more quickly, react to shots more quickly, and cover more ground. This makes it easier for them to reach and return difficult shots, putting pressure on their opponent and gaining the upper hand in rallies.
Speed and agility can be improved through a variety of training methods, including specific badminton footwork and fast-feet drills, plyometric exercises, and speed ladder drills. These exercises help players to develop the explosive power and quick reflexes needed to move quickly and change direction rapidly.
Flexibility and Mobility
Flexibility and mobility are also crucial for badminton players. The sport requires players to move their bodies in a wide range of directions, including bending, twisting, and jumping. Players with good flexibility and mobility are less prone to injury and can move more freely around the court, making it easier for them to reach and return shots.
Stretching is one of the most effective ways to improve flexibility and mobility. Players should focus on stretching all of the major muscle groups in their body, including their legs, back, shoulders, and arms. Yoga and Pilates are also excellent options for improving flexibility and mobility.
Strength and Power
Strength and power are essential for badminton players. A strong player can generate more power in their shots, making it harder for their opponent to return the shuttlecock. In addition, strength training can improve a player's endurance and help them maintain their speed and agility throughout a match.
Strength and power can be developed through a range of training methods, including weightlifting, resistance band training, and bodyweight exercises. Players should focus on building strength in their legs, back, shoulders, and arms to improve their shot power and overall performance on the court.
As a guide, many of the players I was training with in China in my early twenties were squatting 140kg and bench pressing 110kg. Their smashes were insane!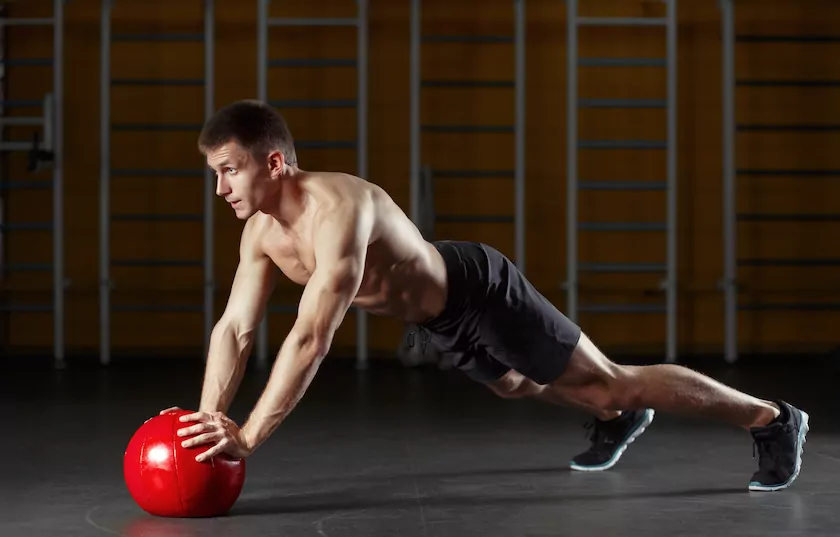 Endurance and Stamina
Endurance and stamina are critical for badminton players, as matches can last for several hours and require a high level of physical exertion. Good endurance and stamina enable players to maintain their intensity and focus throughout a match, reducing the likelihood of fatigue and injury.
Cardiovascular training is one of the best ways to improve endurance and stamina. Players should focus on exercises that increase their heart rate, such as running, cycling, and swimming. High-intensity interval training (HIIT) is also an effective way to improve endurance and stamina, as it helps to build cardiovascular fitness and improve recovery times.
Here's a simple, but highly effective HIIT program I give my badminton players:
Players must complete 3 different exercises within 1 min x 10
5 x 1 pushup + 2 Mountain Climbers (+1 after each round).
10 x Squat Jumps
10 x Plank Jacks
If you find that you have less than 10 seconds rest, then don't include additional pushups/mountain climbers during the set. But if you only have 2 more rounds to go and can push through then keep going. I know you can do it!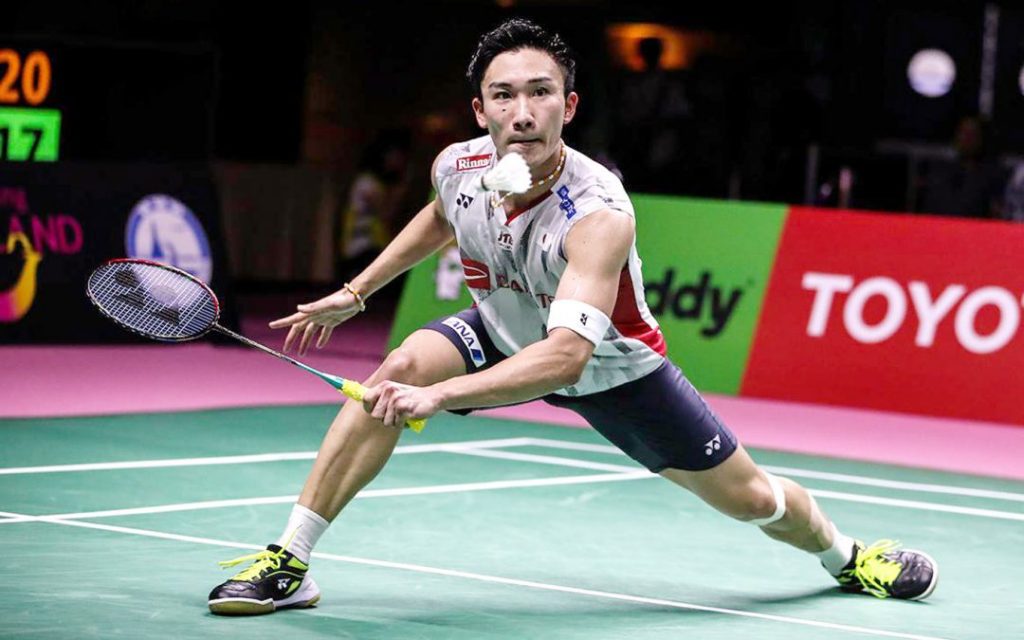 Reaction Time
Reaction time is a critical attribute for success in badminton. Players must be able to react quickly to shots, particularly those that are hit at high speeds. A fast reaction time can be the difference between returning a shot and missing it, so it is essential for all badminton players to train their reflexes and reaction time.
Reaction time can be improved through a range of training methods, including reaction ball drills, shadow badminton, and video analysis. These exercises help players to develop the quick reflexes and hand-eye coordination needed to react to shots quickly and effectively.
Which Areas Do YOU Need to Improve?
So, the question remains – which areas do you need to improve?
Consider your own strengths and weaknesses as a badminton player, and identify which of these five areas could benefit from additional training and attention. While we can all improve on any of the 5 key areas discussed, choosing one area at a time to focus your efforts is likely the best course of action…
By focusing on improving in these key areas, you'll inevitably take your game to the next level, becoming a more competitive and successful badminton player overall. And if you have trouble deciding what type of program you should follow, then get in touch with a qualified badminton coach who will assist you.
So, what are you waiting for? It's time to get to work!
Article written by Craig Pethebridge, who is the Head Badminton Coach for The Badminton Hub